This year's Accordion-Pin is out now!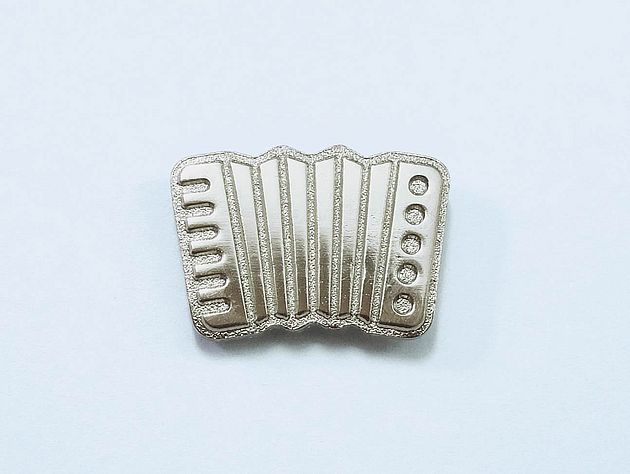 Since 2016 Bardentreffen presents every year a new instrument. Collected over the years, the accordion on your shirt, hat or backpack, get's part of a big orchestra! And: Buying a Pin is also a contribution to part-financing the festival - it means keeping this entrance free festival alive for the future!
You can order the Pin online or buy it during the festival days in our information booths. Voluntary donation from € 5,00.
Barden History: Pins since 2016